Cristina Pena, REALTOR®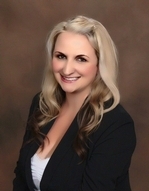 (916) 616-5677
916 721-3196 fax
(916) 616-5677 cell phone

cristinap@surewest.net
8008 Walerga Rd #300
Antelope CA, 95843
Receive Email Alerts from Me
MASTERS CLASS B MEMBER
BRE #01950790
Treating customers like family is both a guiding principle and a way of life for Cristina Pena. Boasting years of experience in the real estate industry and deep roots in Antelope California, Cristina excels in navigating the complicated terrain of real estate.
It's no surprise she's consistently ranked among the top 15 percent of agents in her industry. Cristina Pena has a deep drive to help people by finding homes and properties that exceed their expectations.  
When it comes to providing great customer service and attention to detail, skills that continually impress her satisfied real estate clients, no one surpasses Cristina.  Her expertise helps to make your transaction a positive experience.